ENERGY COMBINED WITH MENTAL BENEFITS AS AN OPPORTUNITY
There is a growing acceptance about how the mind and body are closely connected. And, therefore, consumers are increasingly demanding products for both physical and mental energy, helping them to focus, deal with stress, and achieve more.
According to Mintel5, products combining these two benefits can achieve a competitive advantage in offering wellbeing and performance at the same time.
The days of dependence on high caffeine or energy drinks to stay awake for long hours then experiencing a sugar crash are gone.
Now, consumers want to maximize today's energy while still maintaining focus.
According to Mintel, in the last five years, energy-boosting food, drink and healthcare launches carrying brain & nervous system claims increased by 25%.
The sports nutrition and energy drinks sector, in particular, increasingly leverage this dual-benefit approach.
PROTEIN AS AN OPPORTUNITY TERRITORY FOR SLOW ENERGY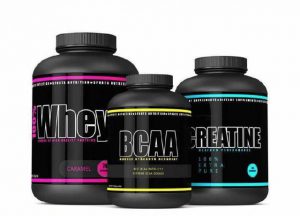 Sugar is commonly used on energy boosting products since it is released quickly from the digestive system to the body.
However, consumers want prolonged energy over time. With this in mind, offering nuts as a source of protein based 'slow energy' without the "crash" could present an opportunity.
Protein is also related to muscle building and it is slowly digested. It can help lower the absorption of carbohydrates and prevent blood sugar from spiking or crashing.
Energy that lasts, 47% of US consumers are motivated to purchase an energy drink that offers long-lasting energy6.