Gain a peak off what the INC Academia can offer by watching one of our free master classes. If you like what you see make sure to enroll on the free course. 
Watch one of the past Master Classes for free and see what the INC Academia has to offer.
Register or login to view this masterclass SPEAKERS Leading experts from the industry Indika Dassanayake Head of Global Accounts and Commercial Singapore Bill Rooney VP
See what past students are saying about the INC Academia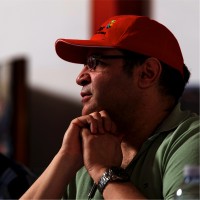 Vittorio Friedmann
Senior Trader, Voicevale
I enjoyed the in-depth knowledge of the panelists and moderator on the topics discussed.
Viviana Mendoza
Local and International Market Researcher
It's important to understand trends, manage problems and prospect interesting tools to succeed or help to improve the performance of our SME or producers, this seminar helped me to think out of the box..
Deborah Sitati
General Manager-Administration, HR and Marketing, Onja Uone Ltd
The research was quite informative. The videos on the trends explained gave a lot of information on how to target based on the current trend and behaviours.
Dick Walden
President & CEO o Farmers Investment Co./Green Valley Pecan Company
The report about consumer trends & how to appeal to the consumer was great.
Join the INC Academia and escalate your professional development within the industry all on your own terms.