Master the World of Nuts & Dried Fruits
Take the next step in your professional development by enrolling in the 2023-2024 program that shapes industry leaders.
COMPANIES WHO TRUST OUR COURSES
The INC Academia is the best education for the nut and dried fruit industry. Also, this edition features 2 programs that students can partake in for a more personalized learning experience.
Basic Program on Nuts & Dried Fruits
Covering the fundamentals making this program ideal for anyone who is new to the sector.
Advanced Program on Nuts and Dried Fruits
Opening up the business side of the sector and highlighting some of the most pressing topics.
Watch one of the Master Classes for free and see what the INC Academia has to offer.
Register or login to view this masterclass SPEAKERS Leading experts from the industry Indika Dassanayake Head of Global Accounts and Commercial Singapore Bill Rooney VP of
Register or login to view this masterclass SPEAKERS Leading experts from the industry Núria Moreno The Global Director of OOH Kantar Alfonso Marian President, Ogilvy Spain
Register or login to view this masterclass SPEAKERS Leading experts from the industry Michael Waring INC Chairman, Chairman/Managing Director, MWT Foods Australia Ashok Krishen 1st
Leading experts from the industry
See what past students are saying about the INC Academia
Amy Hochderffer
Carriere Family Farms
After 29 years in this industry, you tend to think you can't learn anything more, but then you do. My favorite part of this was the colleagues I got to meet.
Inés Llop
Frutos Secos Ramón Llop
I think the INC Academia is a great source of knowledge that I wouldn't have gotten if I didn't enroll. It is a great way to learn no matter the years you've been in the industry.
Andrew Waddell
Stahmann Webster
I really got a lot out of the Academia. It was a great experience and I met a lot of people who knew a lot about different things than I already knew.
Bobby McCuan
Blue Diamond Almonds
I highly recommend the INC Academia Program. Not only are you going to get a well-rounded program online but also an excellence experience.
Josh Enos
Carriere Family Farms
I would highly recommend anyone thinking about applying to the INC Academia. Whether you're new to or have been in the industry, you'll take away valuable information.
Luis Alted Hurtado
Sistema Azud, S.A.
In my opinion the INC Academia gives you all the knowledge, experience, and networking that maybe you need to spend many years to get all in one week.
Hemanta Kumar Banka
HBG Trading PTE LTD
The INC Academia´s operations strategy and negotiations classes were really good. I feel they add a lot of value to the course.
Aishwarya Bhatia
California Agri Nuts Corporation
I would definitely recommend it to anyone who wants to learn more about the industry, meet new people, network and have a completely great experience.
Andreas Pasek
MWT Foods
When you are on the on-site course you get to see everything in real life. It's great to experience it and put into practice what you've read and learned.
Jasvinder Sethi
Namagro
It provides fantastic information right from growing, to processing, to harvesting, marketing and negotiation which for me was one of the key highlights.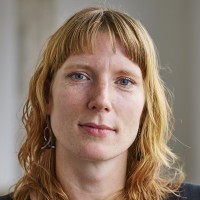 Vania Van Hove
Molenbergnatie
On the course you learn all about different types of nuts and dried fruits: the soil, the climate, biology, botany… Everything!
Sahar Nakhaei
Iran Pistachio Association
The on-site program was very helpful and we visited different processing plants and different parts of the industry.
Kristoffer Dahlinger
ATCO
One of the best aspects about the INC Academia is the diversity of themes its program offers. It also gives an in-depth overview of the nuts and dried fruits sector.
Joren Groot
Nutland
The Program provided a wider understanding of the nuts and dried fruits business. It provided information on the background of the products, preparations and market trends.
Antonio Pont Borrás
The Executive Program on Nuts and Dried Fruits was very enjoyable, especially the variety of information and different insights that it offered. The content is really detailed and gives a very broad approach to the topics.
Mark Westphal
Managing Director, Granule Mauritius Ltd.
Good coverage about the nuts and dried fruit industry. Yes, I would recommend the program.
Maria Soler Leon
Area Manager – Nuts, Multiscan Technologies
Very useful and interesting material. I really enjoyed the negotiation webinar. The possibility to set my own pace of learning according to my availability is something I liked and one of the many reasons why I would recommend this course.
Michael Levitski
Senior Supply Chain Coordinator, MWT Foods Pty Ltd
I liked the broad range of topics covered and would recommend the negotiation section especially to anyone in any field.
Frédéric Gnonlonfoun
Processing Manager, Technoserve
The program encompasses a lot of useful topics and gives crucial information on each of them.
Join the INC Academia. Escalate your professional development within the nut and dried fruit sector. Learn at your own pace.